Good morning vandal staff and families: Due to the intensity of snowfall that is expected to continue throughout the morning commute there will be no school today, Friday, March 10th. Stay safe and have a great weekend vandals!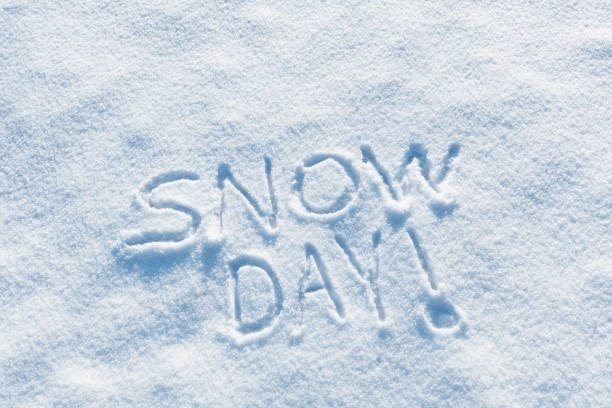 Due to the winter weather warning we will be releasing at 11:30 am today to make sure buses can deliver our students safely home before the storm. Childcare including after school care will remain open normal hours. Drive safely and have a great weekend!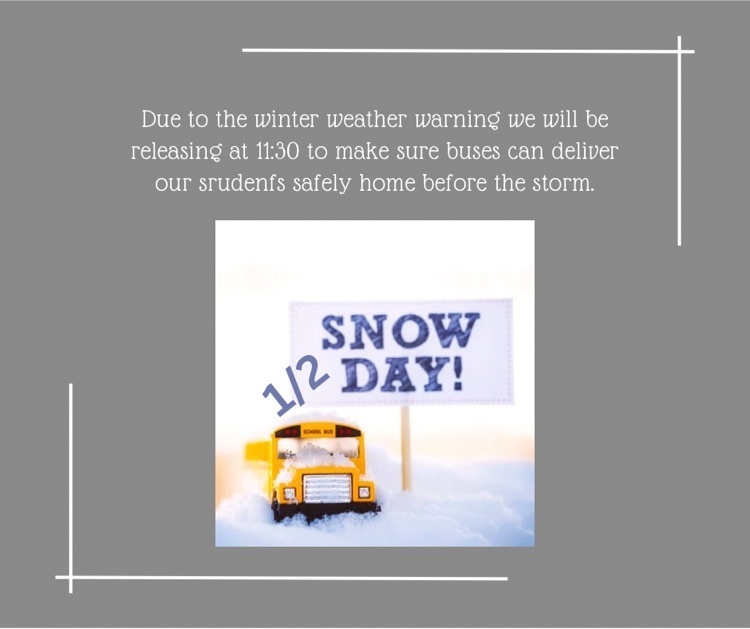 There will be a half day this Thursday, March 2nd to allow students and staff to attend the Competitive Cheer State Competition. Competition Details: **Central Michigan University, McGuirk Arena **1:00 pm **Tickets available for Merrill's section in the main office If you are able help us send the Lady Vandals off at 10:00 am on the designated parade route. We thank the Vandal community for your assistance and support in helping us to celebrate the hard work and accomplishments of this team! Go Vandals! #WeAreMerrill #VandalPride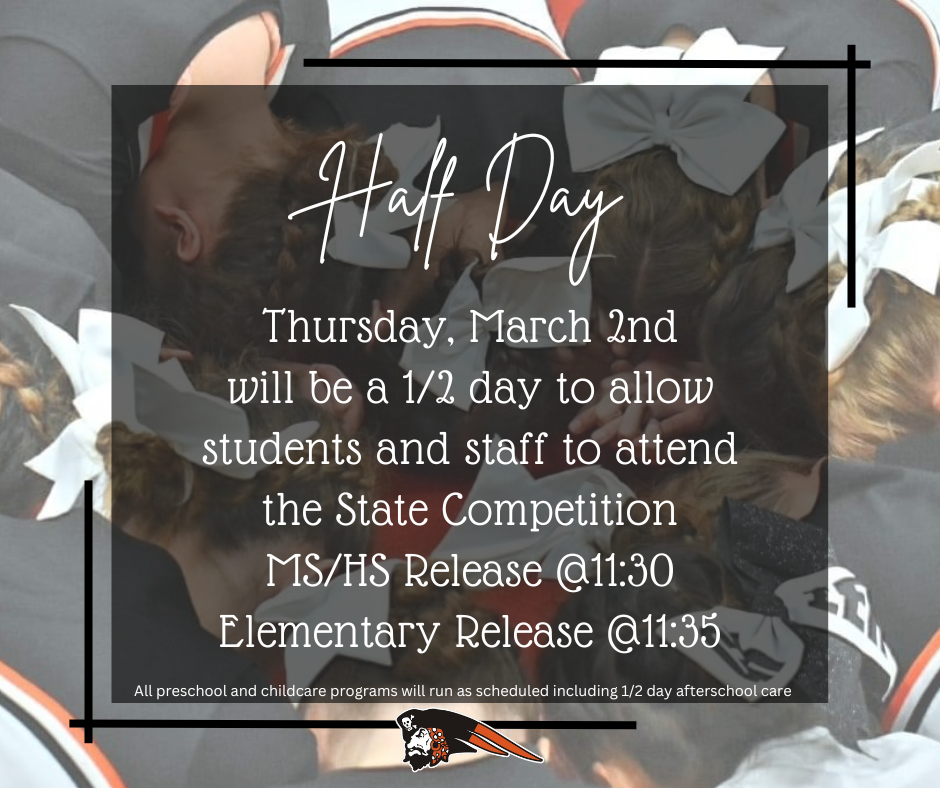 All athletic events and practices are cancelled for tonight. This includes our esports match

Vandal Staff and Families: Due to continued severe winter weather and worsening road conditions there will be no school tomorrow, Thursday, February 23rd. Stay safe out there Vandals!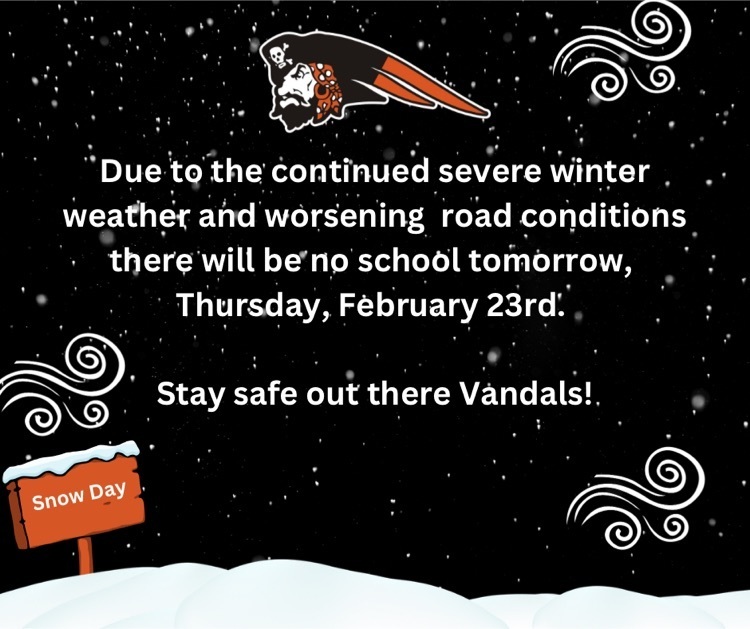 All evening activities for tonight, Wednesday, February 22nd are cancelled. Stay safe out there Vandals.

Hello Vandal Staff and Families: Due to the winter storm warning there will be no school tomorrow, Wednesday, February 22, 2023. Have a great night and drive safely if you must tomorrow.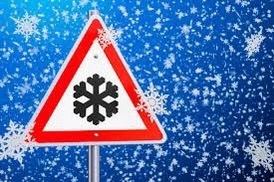 The annual Merrill Community Spirit Committee Fundraiser is back! This is an awesome event that supports so many local clubs and programs. Join us on March 18th at the Jonesfield Township Hall for a great community event! 5:30 pm, Dinner catered by H&H Kitchens, 7:00 pm, Auction 9:00 pm, Raffle We hope to see you there! #WeAreMerrill #VandalPride

Congratulations to our Merrill Varsity Cheer team! With a top three finish at Districts they have qualified to compete at Regionals this weekend, Saturday, February 25, 2023 at Michigan Center. This team continues to put Merrill on the map! Way to go ladies and good luck this weekend! Consider coming to cheer this awesome team on! You can purchase tickets through the link below! #WeAreMerrill #VandalPride
https://gofan.co/app/events/873644?schoolId=MI4530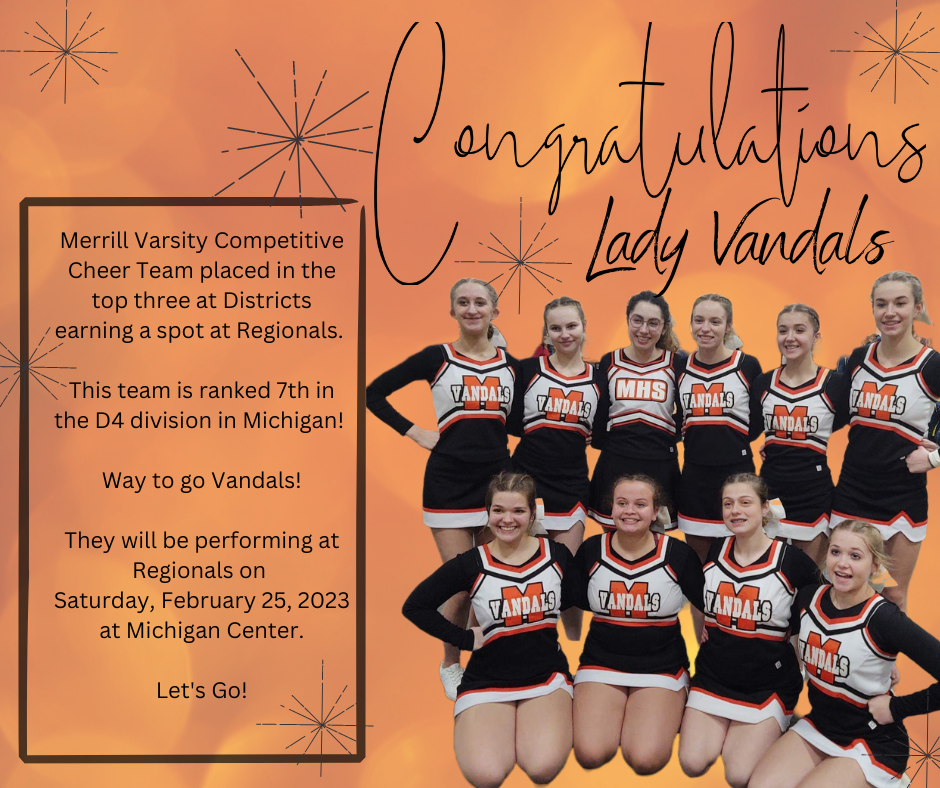 All evening activities will go on as scheduled tonight. JV boys basketball will begin at 5:30 pm at home with Varsity to follow.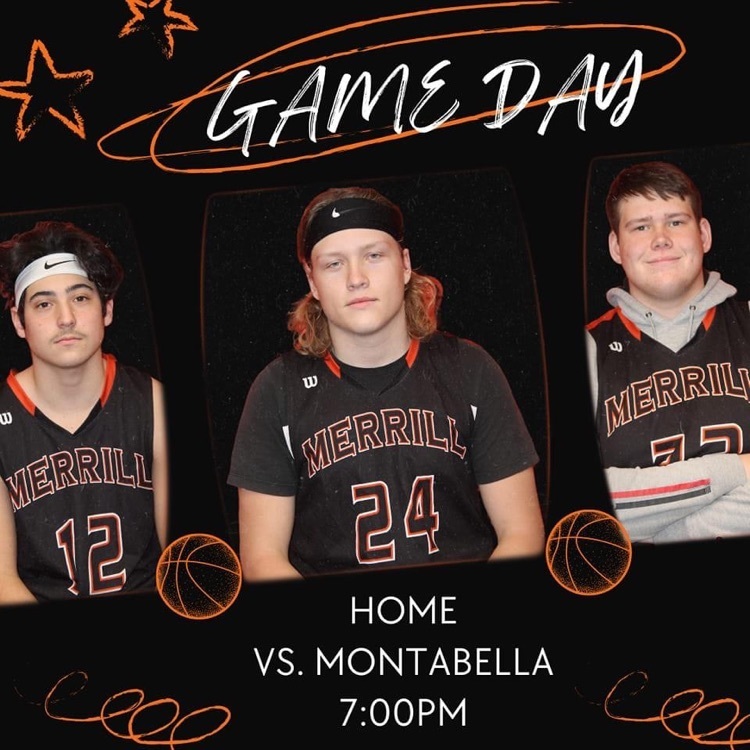 Good Evening Vandal Staff and Families: Due to worsening road conditions Merrill Community Schools will be closed tomorrow, Friday, February 17th. We will update tomorrow regarding evening activities.

We would like to congratulate the 7th Grade Boys Basketball Team coached by Rudy Mayan. After sealing another win last night, their season record improves to 8-2! Way to go team! #WeAreMerrill #VandalPride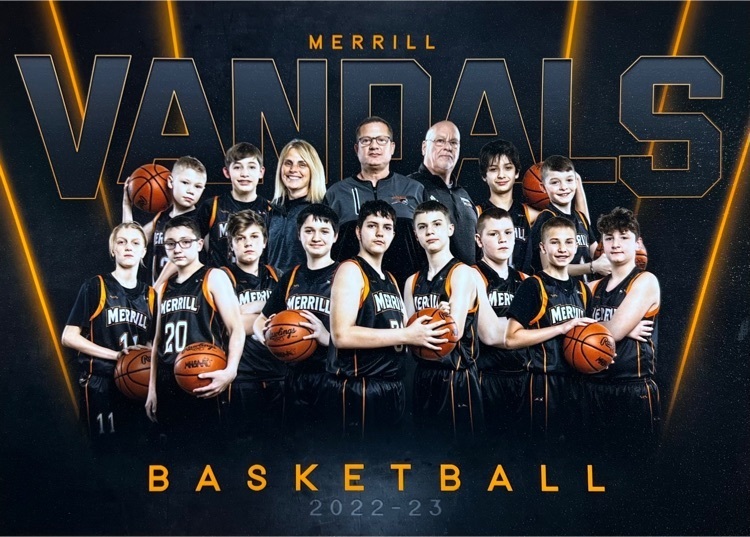 There will be no school on Monday, February 13, 2023 for both staff and students. We will see everyone back on Valentines Day, Tuesday, February 14th! #WeAreMerrill #VandalPride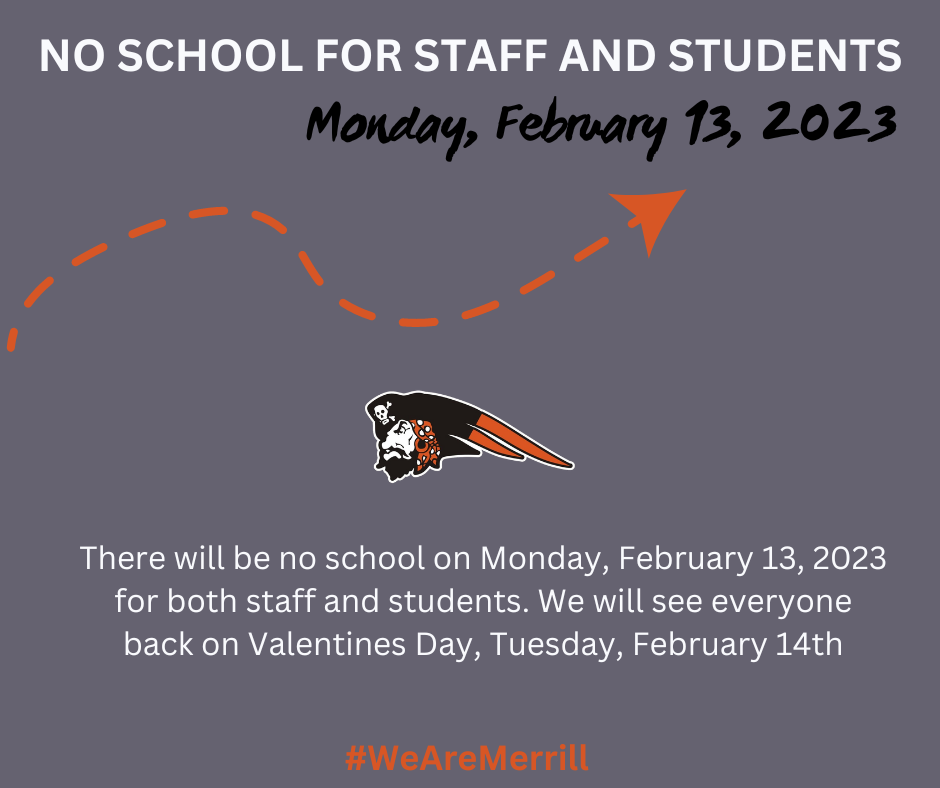 There is still time to order your delicious pies!! All proceeds will benefit Merrill Sports Boosters! #WeAreMerrill #VandalPride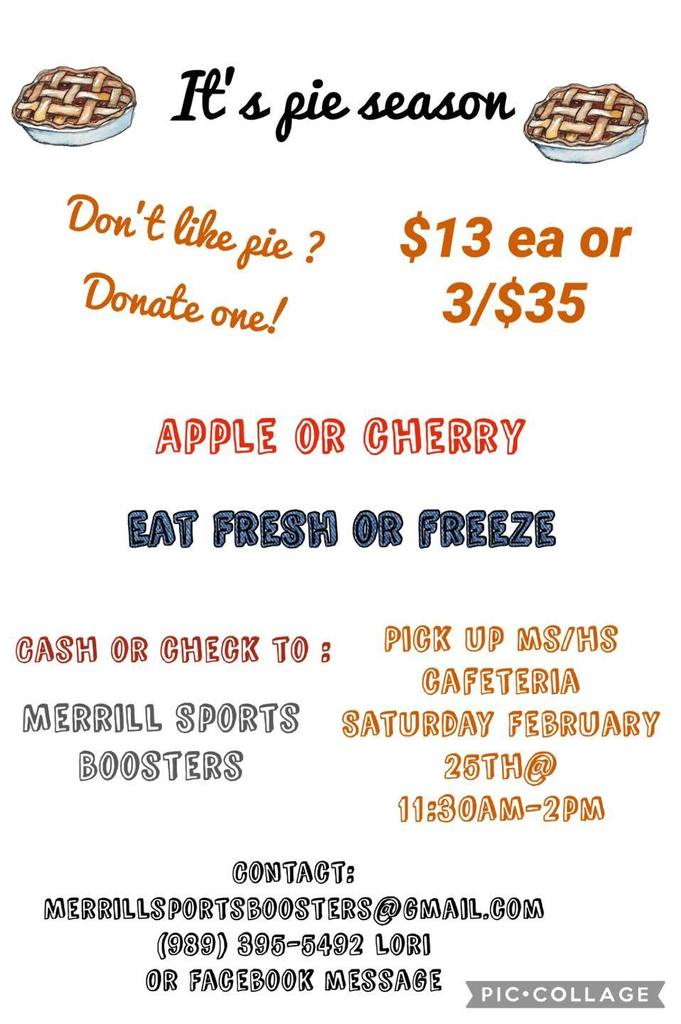 We are excited to announce that we had not one, but TWO teachers nominated for The Golden Apple Award! Voting will continue through the rest of February with the winning teacher announced in the beginning of March. We encourage you to vote, vote, vote!
https://midmichigannow.com/.../mid-michigan-now-golden
... Click the link above, register your account if you don't already have one, click vote, select your candidate and save your vote!

Thank you to Sololoearn for the donation of coding materials! (normally $70 per kid! = $630 in savings) This donation will help students interested in coding gain a lot of hands on learning experience! They can't wait to use it! #WeAreMerrill #VandalPride

Congratulations Merrill Middle School Cheer on an undefeated season! Great job Lady Vandals!

Just a quick note about tonight's basketball games at home VS Ashley: There is NO JV GAME. Due to this the times have been adjusted. Girls Varsity will play at 5:30 pm and Boys Varsity will follow! We hope to see you there. Good Luck Vandals!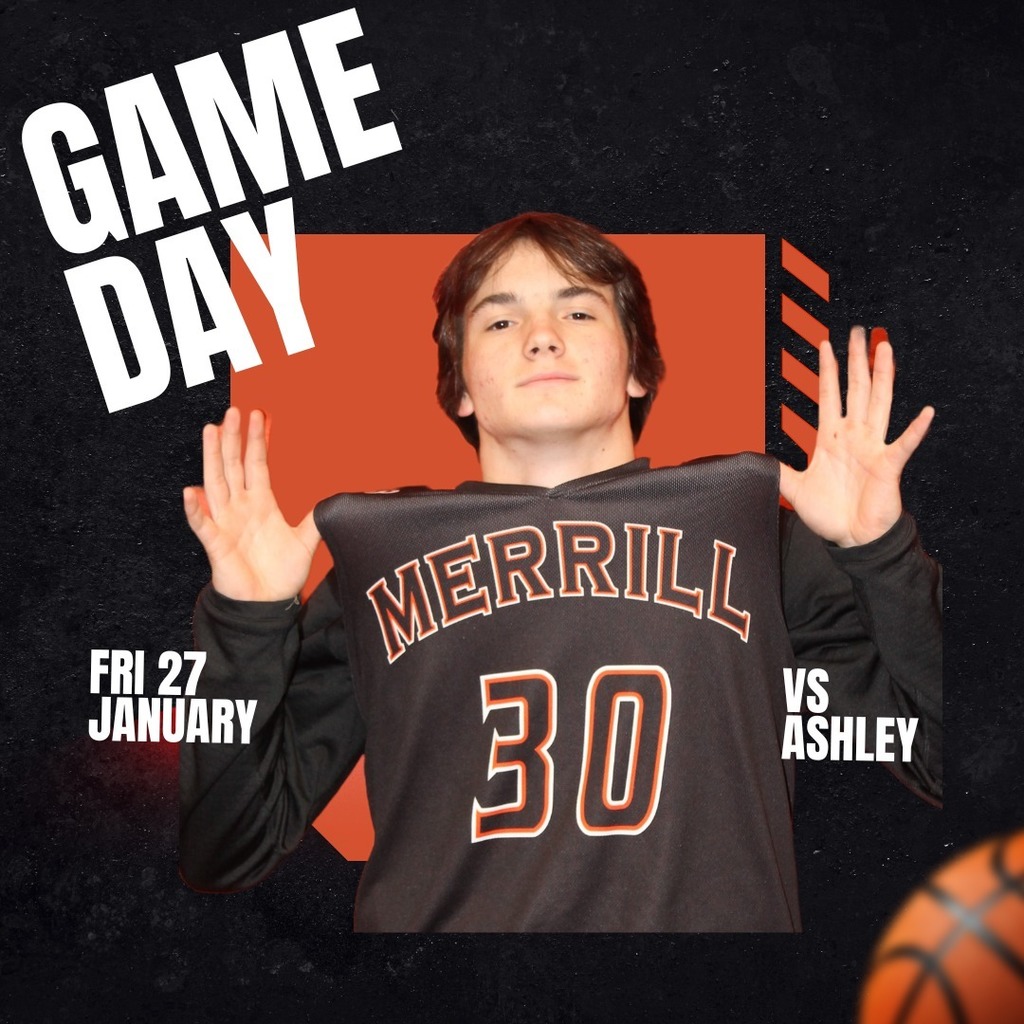 Congratulations to Merrill Varsity Competitive Cheer for another 2nd place at the MSAC League Competition last night! You looked great on mat Vandals! #WeAreMerrill #VandalPride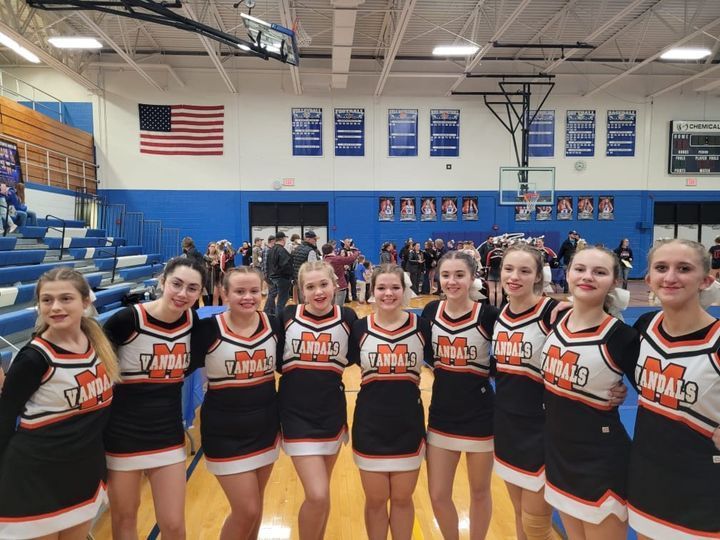 Merrill Varsity Cheer has been working extremely hard this year! They took 2nd place out of 23 teams on Saturday at the Perry Invitational! Great job ladies! #WeAreMerrill #VandalPride