Merrill Community Schools are proud to provide strong athletic programs that instill the values of competition, leadership, teamwork and dedication within our student athletes. Our coaching staff are committed community members and dedicated leaders who help foster personal growth and the importance of sportsmanship. At Merrill, students are welcomed to participate in our athletic programs.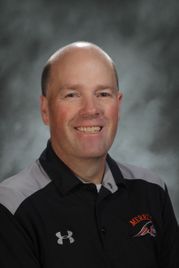 Mr. Buckley, Athletic Director
buckley.jason@merrillschools.org
989-643-7261 ext. 205
We will not be able to offer sports physicals for the 2019-2020 school year. The SVSU nursing program that offered the physicals in the past is no longer offering this service. We apologize for any inconvenience this may cause. Click the links below to access the front and back of the sports physical form to bring into your physician for the completion of your sports physical.