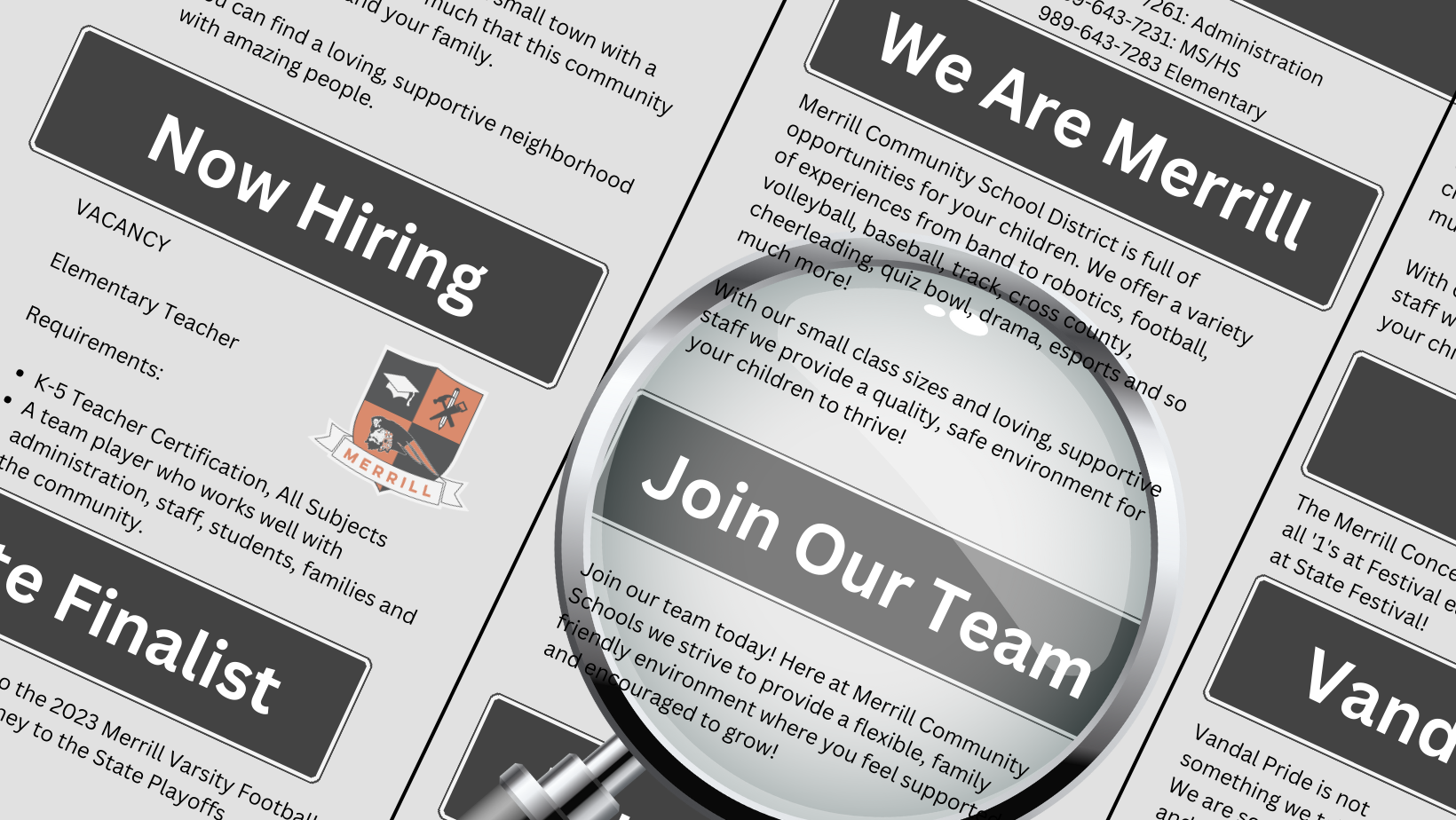 Listed below are the current active job postings available to internal and external applicants. All questions in regards to current job postings should be directed to Merrill Administration at 643-7261.
Opportunities At Merrill Community School District
At Merrill Community School District we offer flexible opportunities with a family friendly environment. Our team is excited to welcome YOU! View opportunities available below!
Have you ever thought about substitute teaching? Do you have 60 college credits? Do you need a flexible schedule? Merrill Community Schools pays our substitute teachers a competitive rate of $100 per day to substitute teach. If you are interested in investing in our youth on your own schedule, please visit https://www.willsub.com/ today and start your application!
Instructional Department Postings
All instructional positions are filled at this time.
Active Support Staff Postings
Saginaw County Health Department is Hiring local Health Resource Advocate for Merrill Community Schools