Last night was our first Middle School eSports match. We have two teams, Orange and Black. Merrill Black defeated Jefferson Middle School from Midland and Merrill Orange fell to Breckinridge. A PBS cameraman was there filming a segment for "Destination: Michigan". It will air on PBS next Thursday at 9:00 PM. Hopefully we can catch our eSports team on TV! Their next match will be next Thursday against Alma/Carson City and Breckenridge at the one and only Block House of Alma.

We would like to congratulate the 7th Grade Boys Basketball Team coached by Rudy Mayan. After sealing another win last night, their season record improves to 8-2! Way to go team! #WeAreMerrill #VandalPride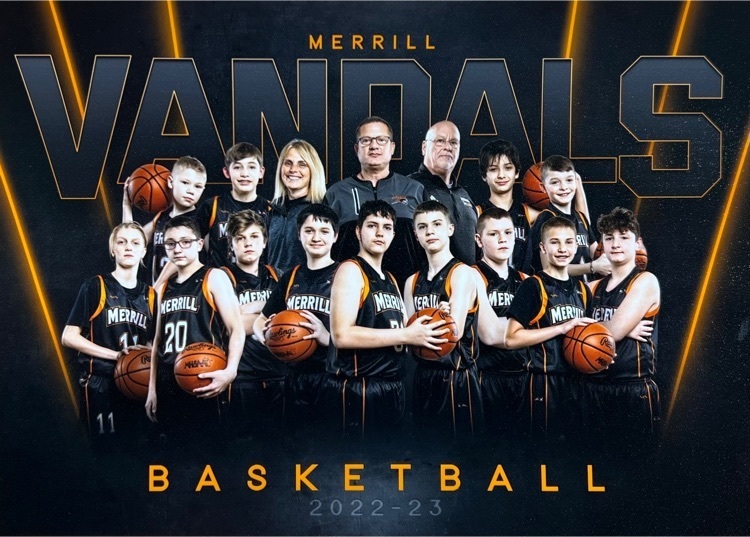 We want to congratulate Merrill Middle School Cheer on their undefeated season! These girls brought home a lot of hardware this year! Great job Vandals! #WeAreMerrill #VandalPride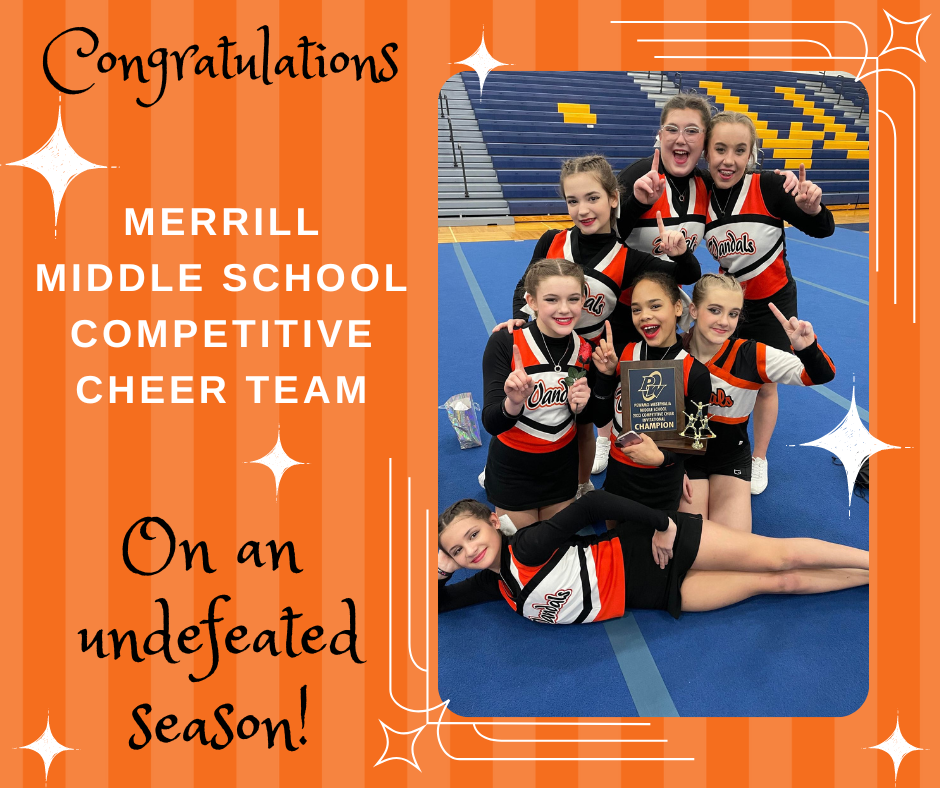 Students have been organizing their lives with the help of 3D printing. Students brainstormed ideas of an area of need they need help with in their personal lives. The students pictured measured their school locker and other items to make a "just right" object for themselves. #designthinking #WeAreMerrill #VandalPride

Is your incoming Middle Schooler prepared for 6th Grade? On August 10th from 8:30 am - 1:00 pm your child can come to explore the building and programs, get to know their teachers, and understand their expectations for their unique Middle School Experience! #WeAreMerrill #VandalPride
Parents night for varsity boys basketball and competitive cheer will be on Thursday, march 3rd, at the boys basketball games.