We just wanted to remind everyone that there will be no school tomorrow, Friday, September 1st and Monday, September 4th in observance of Memorial Weekend. We hope everyone has a safe and enjoyable holiday weekend. We will see all of our Vandals back on Tuesday, September 5th! #WeAreMerrill #VandalPride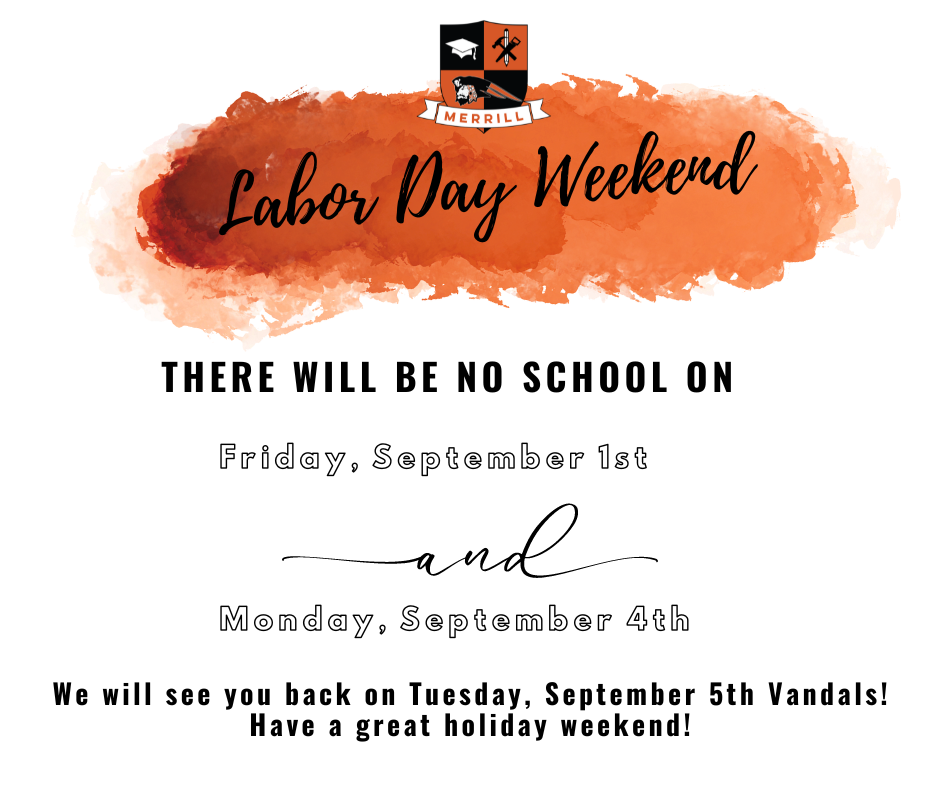 Preschool families, Please join us in the preschool classrooms, on August 24th from 5:30-7:00 PM for a preschool meet and greet! Our preschool teachers are waiting to meet our "Littlest Vandals"!

Calling all Kindergartners! It isn't too late to register your child for kindergarten! You can join us for one more registration event next week on Wednesday, August 16th at 5:30 in the field behind the elementary!! You will get to have popsicles with Principal Zimmerman and play with your peers. Each child registered will get a coupon for a free ice cream from the Whippy Dip! As a bonus each family who completes all necessary paperwork will be entered into a drawing for a free Vandal t-shirt! We can't wait to meet more new families. See you there! We are still accepting school of choice students, don't hesitate and register now! #WeAreMerrill #VandalPride

Farm Fest begins tonight! You can find Merrill Community Schools out and about in the community this weekend! You can see our Merrill Marching Band and the Merrill Communith Child Development Center in the parade tomorrow morning, our High School Girls Basketball Team will be hosting the color run at the Village Park after the parade, we will have a swag booth set up at DTE's Kid Zone, and as you pass through the Heavenly Thunder car show hosted in our parking lot be sure to swing through the concession stand to grab yourself a bite to eat! This evening you can check out the slow pitch softball tournament, the Smokin The Hyde's event, the beverage tent a Popps Place featuring Tweed and Dixie or the light parade! #WeAreMerrill #VandalPride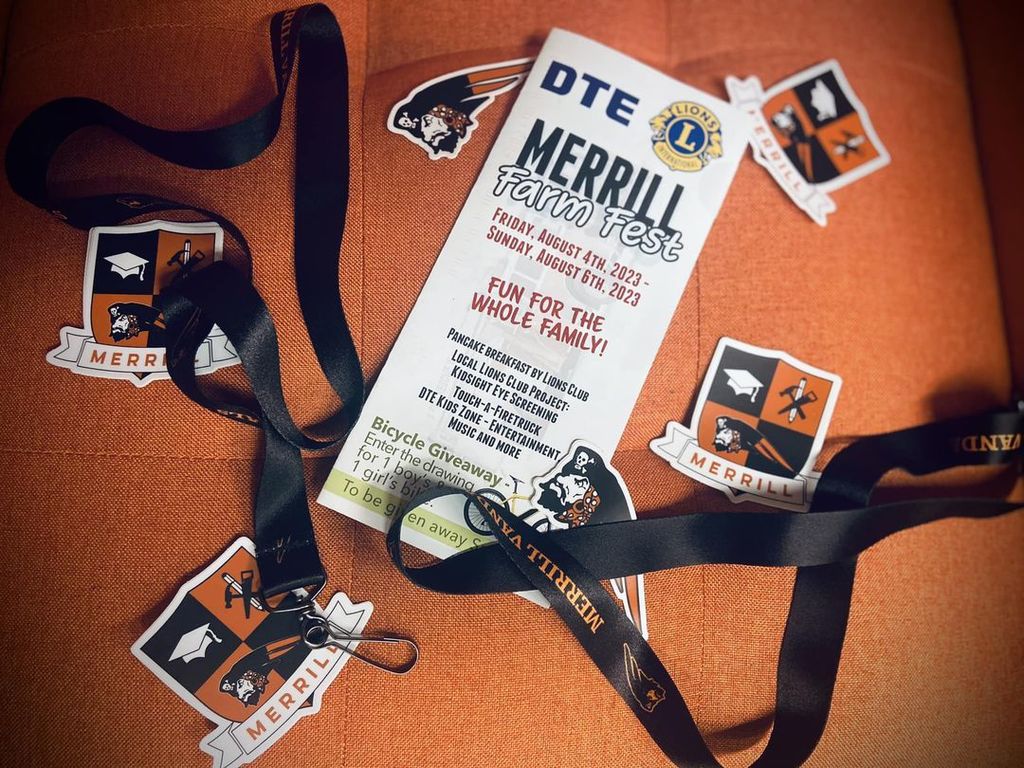 School of choice is open now! Call today to register your child and check out all that Merrill Community Schools has to offer your children We are here to educate, support, enrich and encourage your children from all the way from cradle to career.

The Merrill Community Schools Summer Feeding Program has been a delicious and nutritious bonus for the Merrill Community. No one has to go hungry with this program in place! Children 0-18 or persons 19-26 who are enrolled in a program for the mentally or physically disabled can eat breakfast and lunch for FREE Monday - Friday. Adults can purchase a complete breakfast for $2.00 or a complete lunch for $3.00. You do not need to be affiliated with Merrill Community Schools to participate in this program! We believe that every individual should have access to healthy and filling food to fill the hunger gap. A special shout out to Cassie Mueller who has spent her summer cooking and serving yummy meals to all who visit us at the Merrill Elementary Café for Meet Up and Eat Up! #WeAreMerrill #VandalPride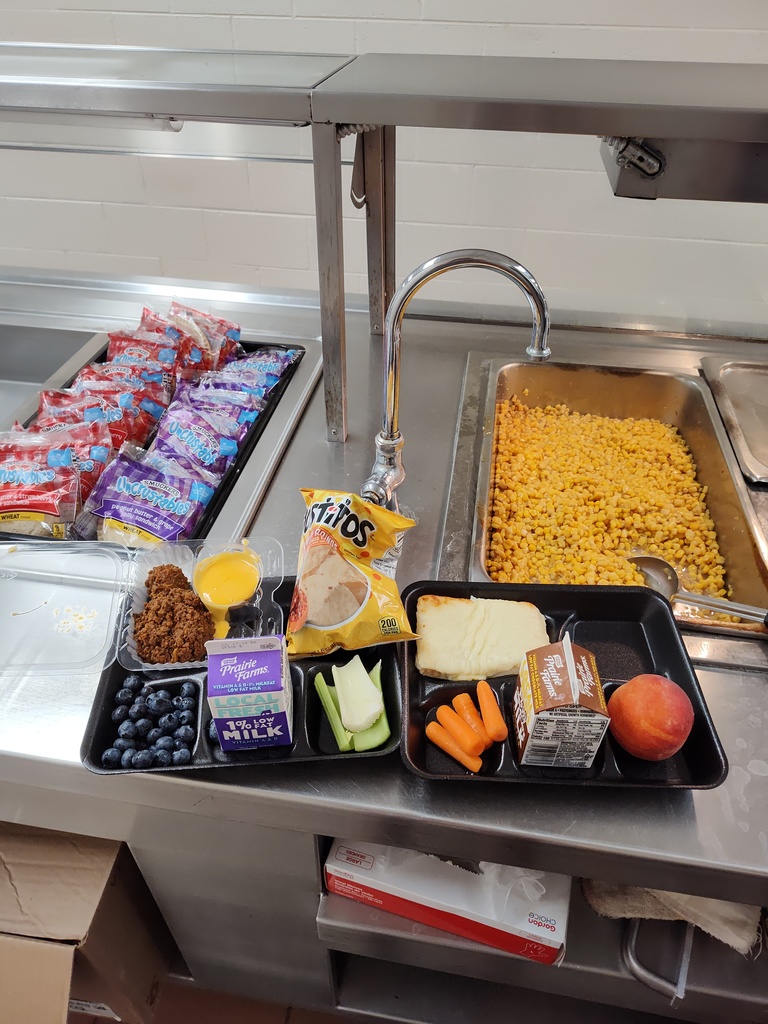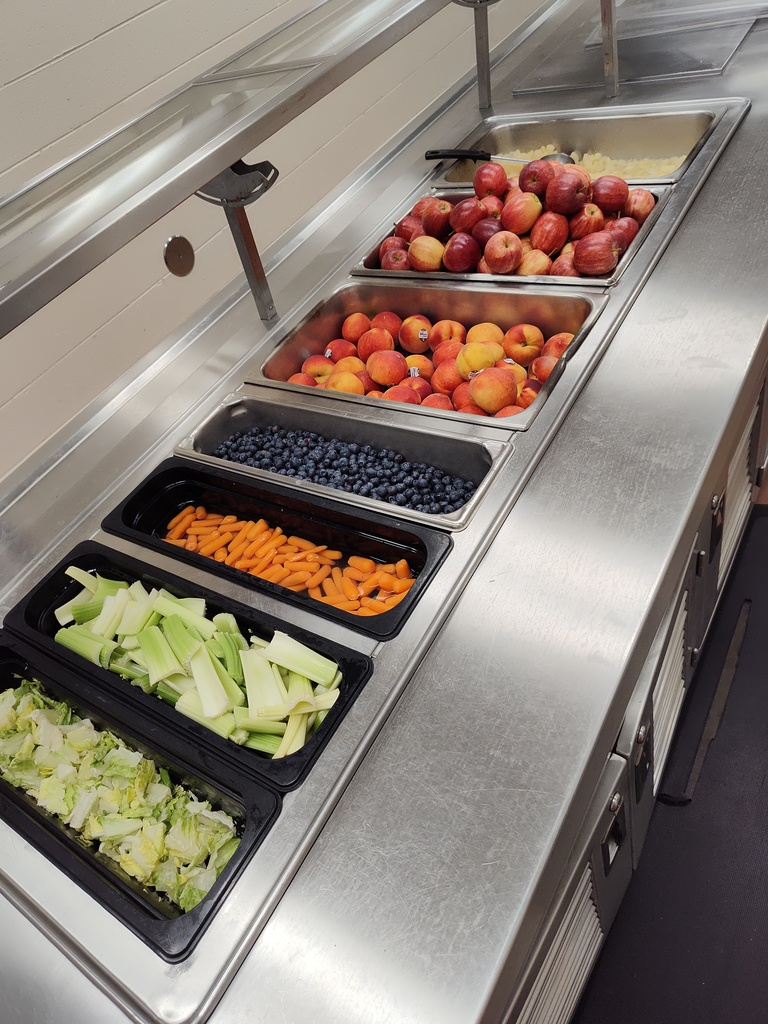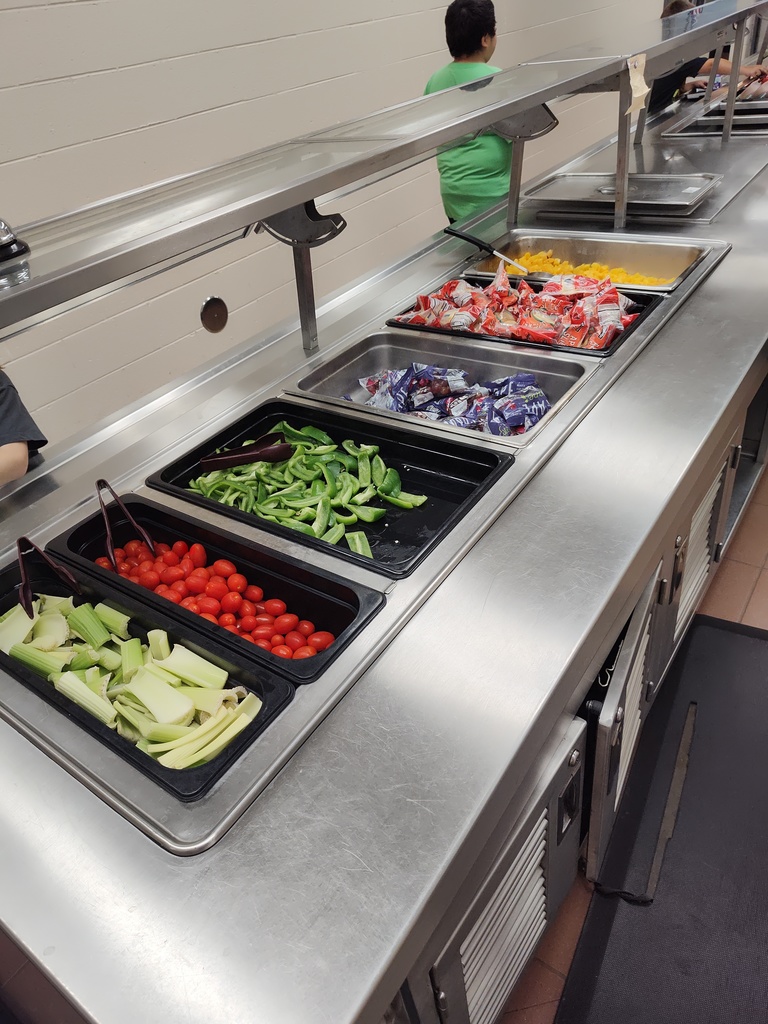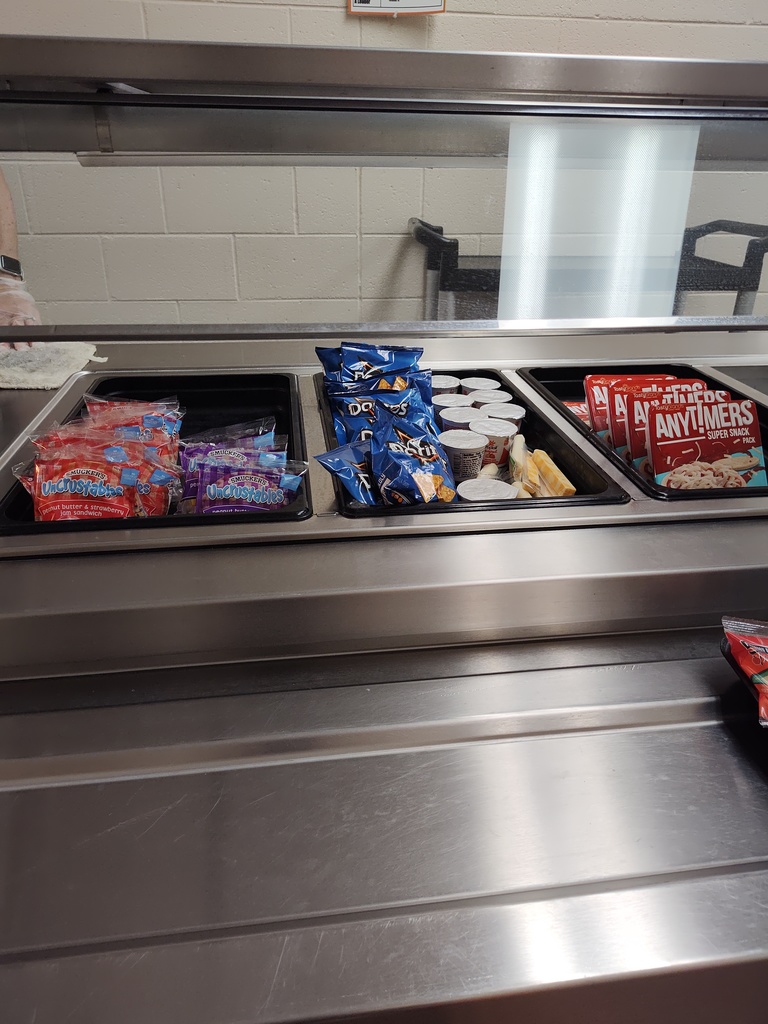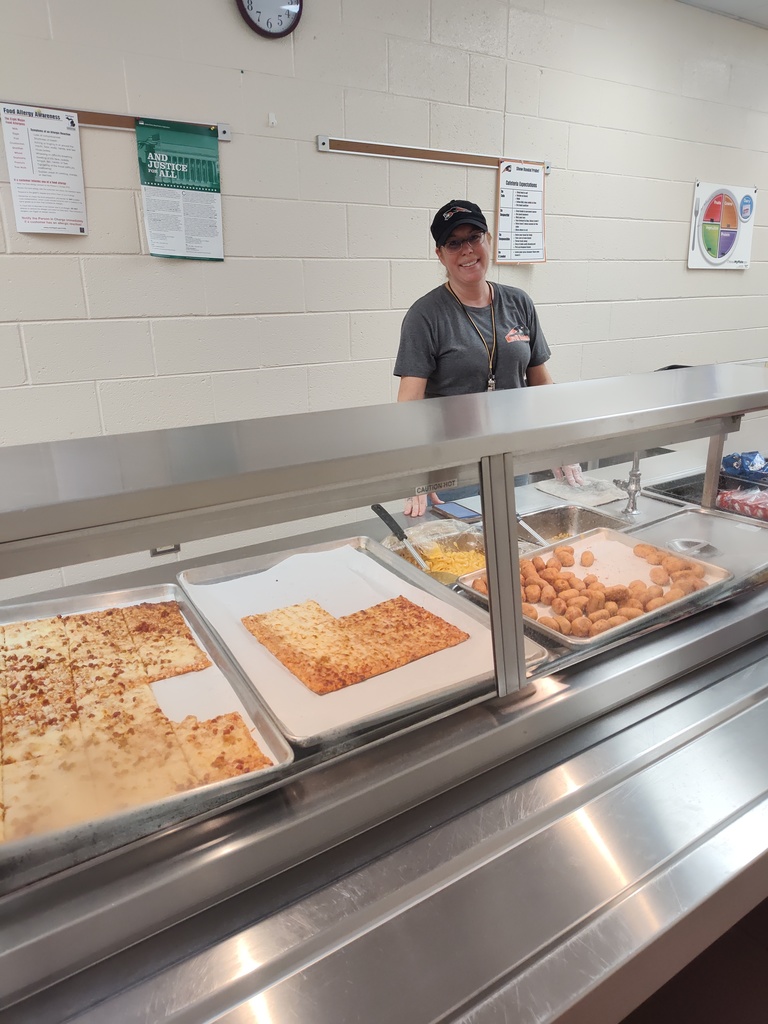 Preschool and Kindergarten Round Up is coming up quickly! Mark the date on your calendar to meet the teachers, check out the classrooms and enjoy some refreshments while you explore all that Merrill has to offer our littlest Vandals! #WeAreMerrill #VandalPride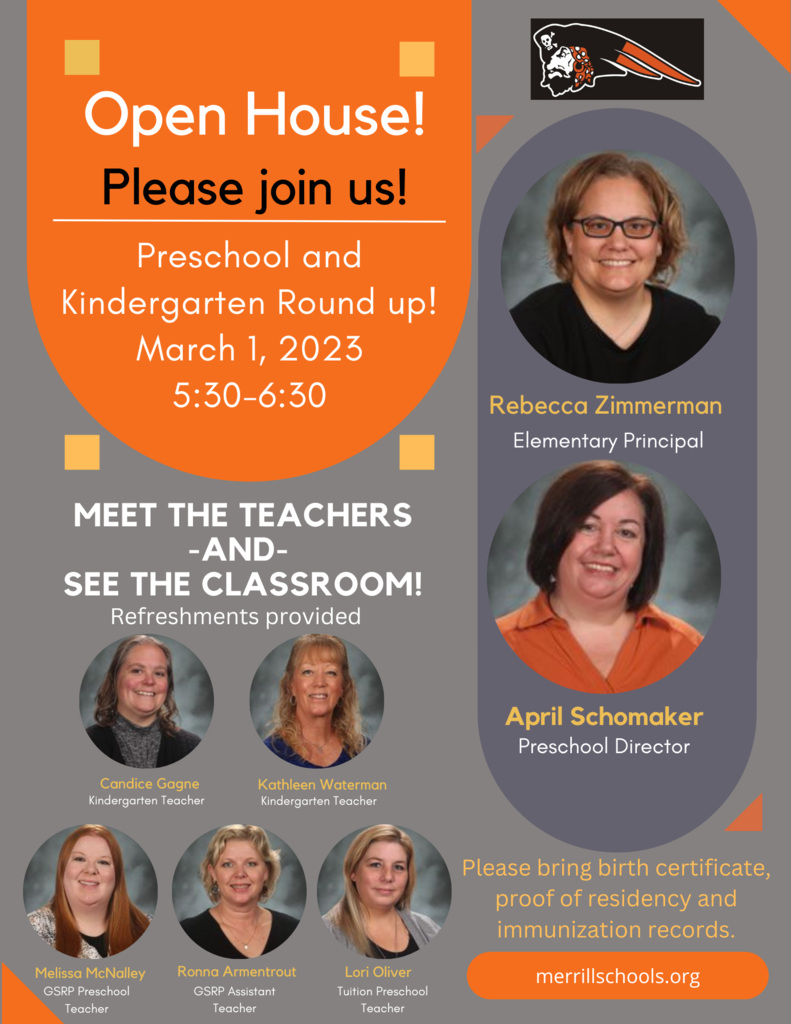 Infant & Toddler News